Rely on Cannons-Conrad to solve your construction site dust problem.
Which Nebulizer Cannon is right for you?
Manual and Semi-Automatic Systems
Manual and semi-automatic dust suppression spray cannons are the perfect choice for small companies or construction sites. These systems are easy to use and allow precise control of the amount of water sprayed to abate dust, minimising waste.
Autonomous stations are the ideal solution for fast and precise dust abatement on very large construction sites. Thanks to their autonomy, these stations can be positioned anywhere on the construction site or industrial area without having to depend on an external energy source due to the tank and generator.
Electronic dust abatement systems represent the most advanced and technologically sophisticated solution. Thanks to state-of-the-art electronic sensors, these systems are able to automatically adjust the amount of water sprayed according to the amount of dust in the air, ensuring effective and efficient dust abatement.
Discover our spray cannons on their way to various construction sites throughout Italy.
Conrad spray cannons: the winning choice for your construction site.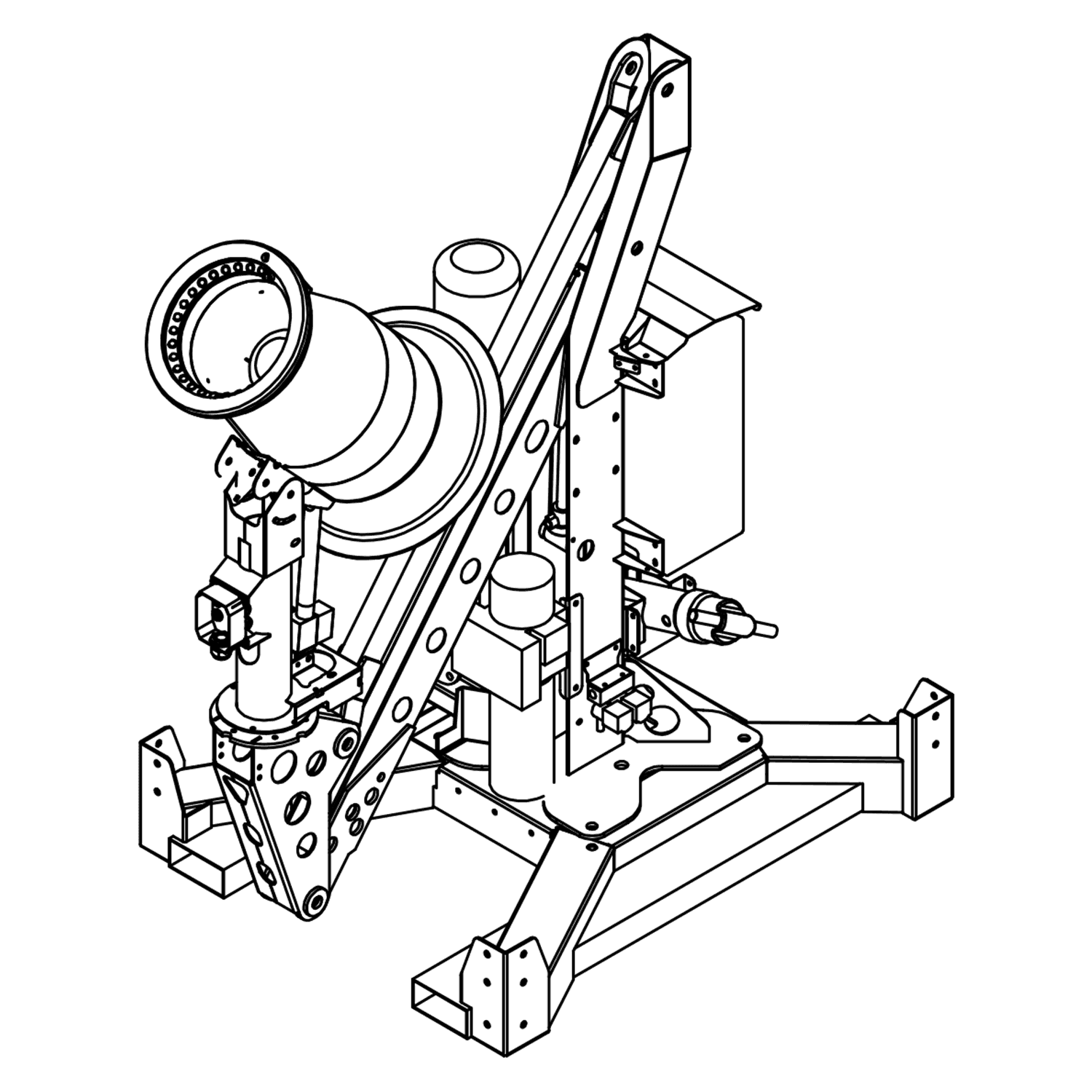 CANNONS-CONRAD is the eco-label of reference for the control, reduction and abatement of dust in all those contexts where the working environment is made unhealthy and dangerous by the presence of dust and odours.
Mantuan Macchedil has chosen to invest its 40 years of experience in the shipbuilding industry in the service of this green line, designing and building spray cannons in an accurate and forward-looking mannerby choosing high quality raw materials and accessories to ensure durable dust suppression systems with zero maintenance costs, thus creating the brand Conrad Cannons.
Conrad Cannons neutralise dust on the Yard
On every job we help you reduce dust on site and be compliant.
We build high-performance dust and odour abatement cannons that last with low maintenance.
Our strength lies in the support we provide to our customers.
From choosing the most suitable spray gun for your needs to guiding you in the use and proper maintenance of the machine. We stand by our customers every step of the way.
Spray cannons for every type of construction site
Our spray cannons are used to break down dust in every ecological sector where dust of any kind is produced.
A product range made to work even in extreme conditions because made of tubular steel and thick box with double galvanisation.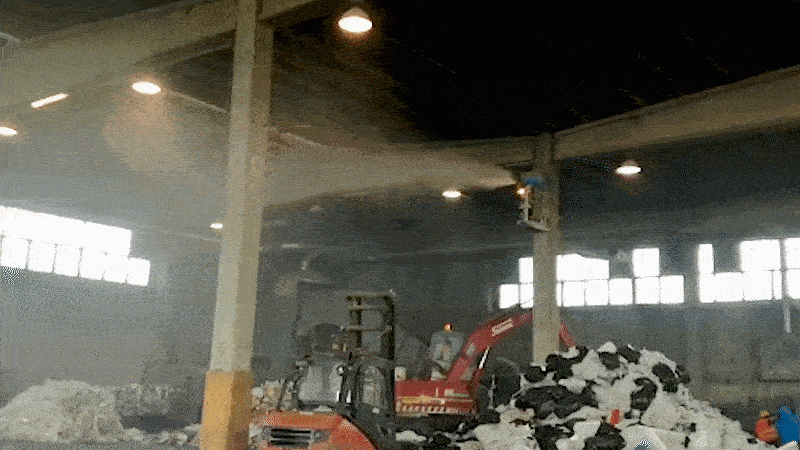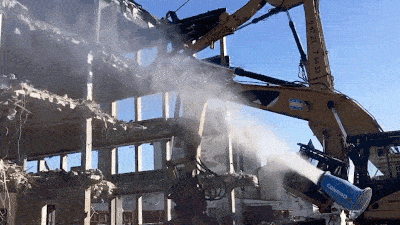 Why choose our spray cannons?
Heated crown for sub-zero temperatures: crown pre-heating system by means of an electric resistor.
Self-cleaning nozzles
The generous size of the filter cartridge in steel allow any type of water to be used.
Thanks to the self-priming pump, NOT inlet water pressure is required.
Touch Panel customised with your company logo.
Selection of atomisation typehigh-pressure water (for wood dust) or low-pressure water (for demolition).
Performing dust suppression
Watch our Mist Cannons in action as they break down dust on our customers' construction sites.
Contact us and request a quote
Use this form to enquire about a spray gun or directly request a quotation for the powder you need to shoot on site.
We will contact you as soon as possible!