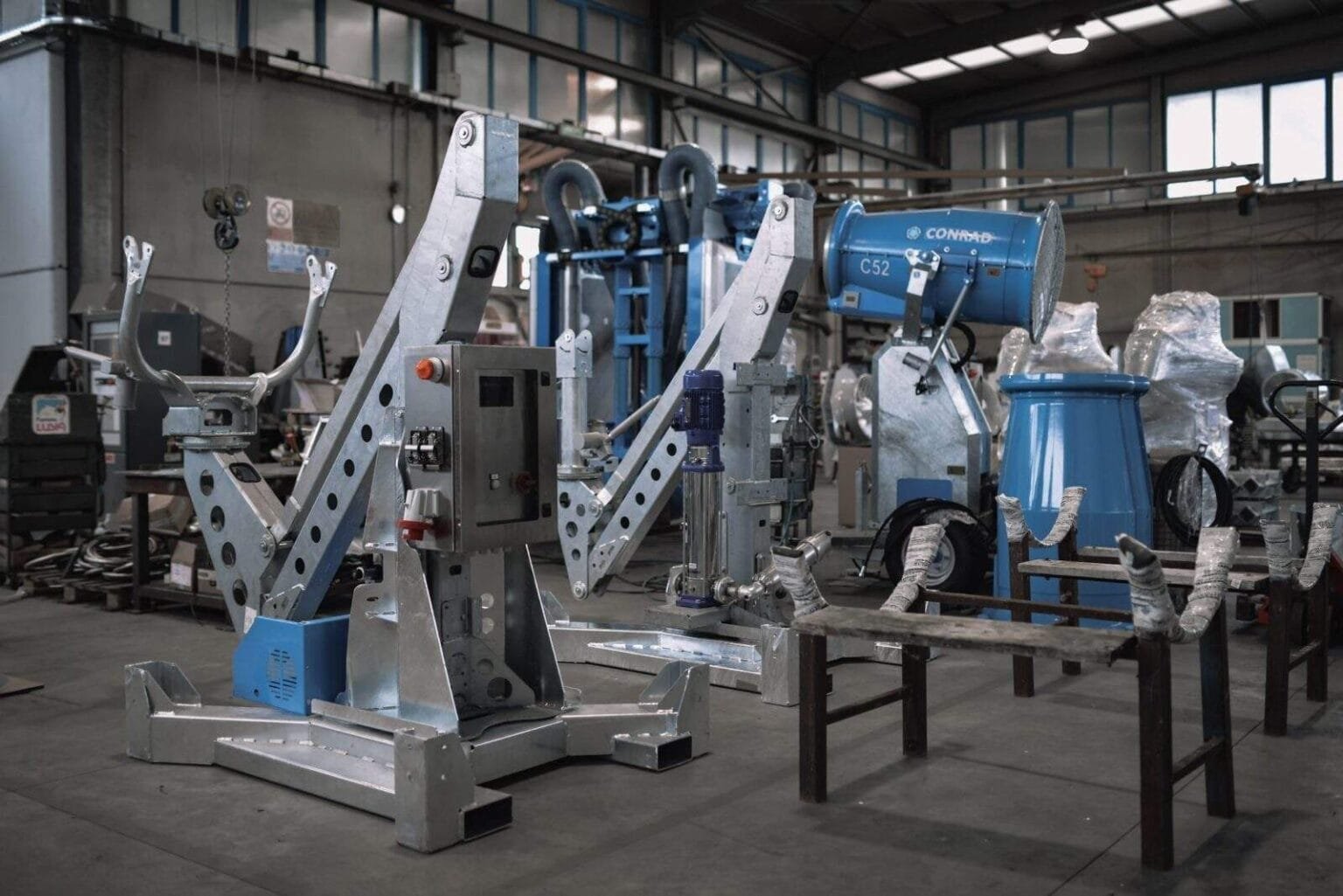 Electro-welded steel tube for maximum stability
Hot-dip galvanised frame
No structural parts made of press-formed sheet metalexcept for the covers of sensitive parts.
High-speed fans electronically constructed and calibrated.
IP65 electrical and electronic boxes.
The proper functioning of a Nebulizer Cannon is directly proportional to water quality introduced into it. The presence of a top-quality filter prevents failures of various kinds and extends machine life.
The filter chosen by CONRAD is 500×80 mm, the largest on the market.
It increases the effectiveness of the filter itself in cleaning the water.
Very accessible filter makes cleaning quick and easy.
we choose the stainless steel micro mesh filter cartridge, which allows a filtration degree of 250 µ- 60 mesh
The cannon can therefore be fuelled by all types of water: Industrial / Well / Fire Brigade / Purifier / Aqueduct / Reservoir
3 separate channels ensure balanced water distribution using the same water pressure at each nozzle.
Cast aluminium channels. Result: all nozzles have the same pressure, increasing the machine's performance and ensuring an even spray pattern.
INTEGRATED ELECTRICAL RESISTANCE
The integrated electrical heating element allows the crown to be heated and working even in sub-zero temperatures.
The filter and the crown together represent the beating heart of the machine.