CONRAD DUST SUPPRESSION SYSTEMS
Designed to solve the problem of dust in your working site
The water Nebulizers Conrad neutralizes the particles of dust and odor in the air.
Using CONRAD Nebulizers for dust suppression and odor will reduce problems, sometimes severe, that you may have in health and improve the working environment .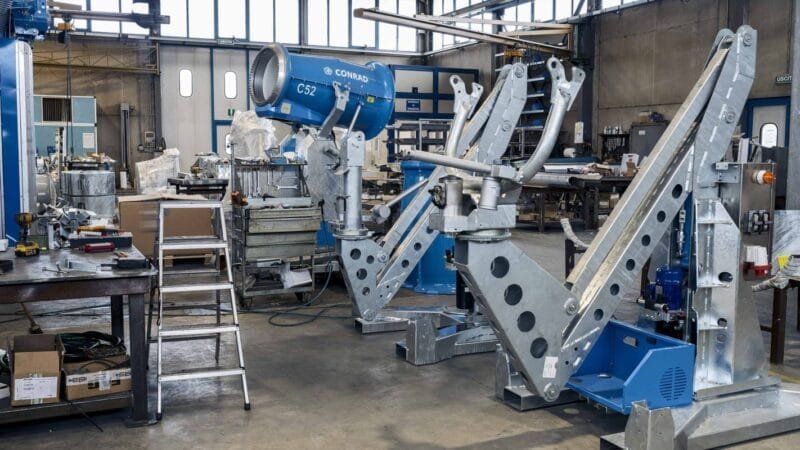 Why choose the dust suppression CONRAD 
Heated crown for sub-zero temperatures: crown pre-heating system by means of electrical resistance
Auto-cleaning nozzles
Generous dimensions of steel made filtering cartridge, allow to use  any kind of water.
Thanks to self priming pump, do NOT need water pressure on inlet feed.
Friendly touch panel customized with your company logo.
Nebulization type selection: high pressure-fine water (for wood dust) or low pressure-thick water (for demolition).
Dustfighters in 
Action
Both models offer excellent performance in dustfighting
Our fog cannons line is designed to cover all needs in the most difficult sites: 
QUARRIES – MINES – BUILDING SITES – DEMOLITIONS – CEMENT AND STEEL FACTORIES AGGREGATES – RECYCLING  – WASTE DUMPS – TO ELIMINATE ODORS IN LANDFILLS – WOOD AND ALLUMINIUM PROCESSING SITES – ENVIROMENTAL REPAIRS – STADIUM AND PARKS COOLING